Cooperative Extension Service Luna County

Cooperative Extension Service provides the people of New Mexico with practical, research-based knowledge and programs to improve their quality of life.
We specialize in:
4-H Youth Development
Agriculture and Horticulture
Health & Family Well-Being
Featured Content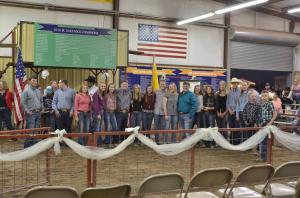 #discoverNMSUextension

Have a favorite NMSU Extension program or story? Share with us how NMSU Extension has impacted your life.
Luna County Extension Service Office
210 B Poplar St.
Deming, NM 88030
Phone: 575-546-8806
Fax: 575-546-9603 (Verbal - call before faxing)
Email: luna@nmsu.edu

---
---
---
Southwestern New Mexico State Fair Facebook